Selecting UI Elements with Mouse Hover
You can select elements on a screenshot by just hovering the mouse over them. Move your pointer to the exact spot you need to select, and in less than a second, this area will be selected. A menu with all available options will be displayed to the right of the area you've selected.
Clicking on this spot will produce the same effect.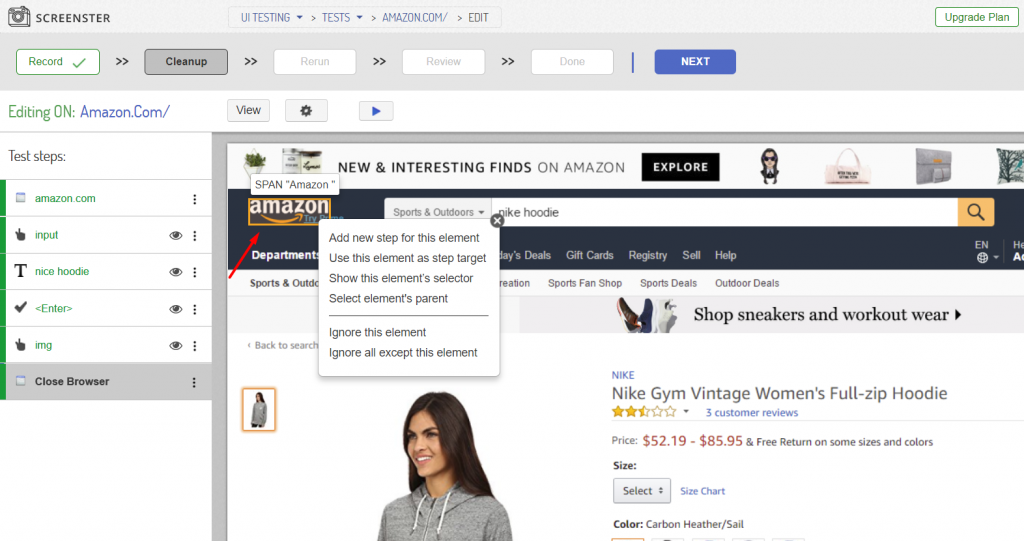 You can also visit the Release History page to check what's new and what has been improved in your current Screenster version.