3rd Party Libs and Plugins
After installing Screenster locally you can utilize 3rd party libs if you need them for your tests. By default, Screenster libs are located at C:\Program Files (x86)\Screenster\Server\lib. You can place 3rd party libs into this folder as well. Once done, you might need to restart the Screenster service – e.g. from the standard Windows Task Manager (see below).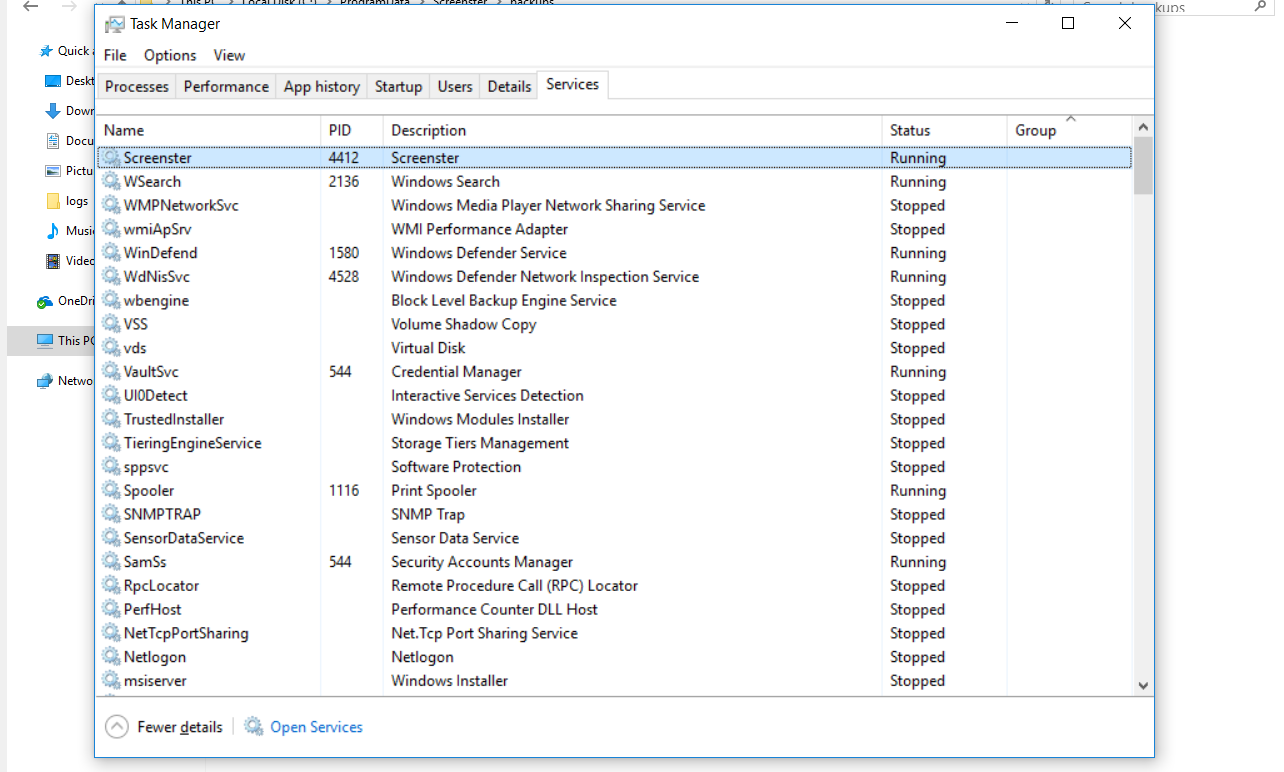 It is also possible to add plugins to Screenster's embedded browsers. You can find them at C:\Program Files (x86)\Screenster\
FirefoxPortable\App\Firefox and C:\Program Files (x86)\Screenster\GoogleChromePortable\App\Chrome. After launching an embedded browser, you can load your plugin, disable JavaScript in it or perform other operations.

You can also visit the Release History page to check what's new and what has been improved in your current Screenster version.