Approving Expected Changes to Baseline
The changes detected in any of the verification modes can either result from a bug or an expected UI change. In the latter case, you can approve the change to baseline, making it the new default state of the UI under test.
To approve a test step with an expected UI change, select the test step in the test steps menu (right sidebar) and click Approve (main menu):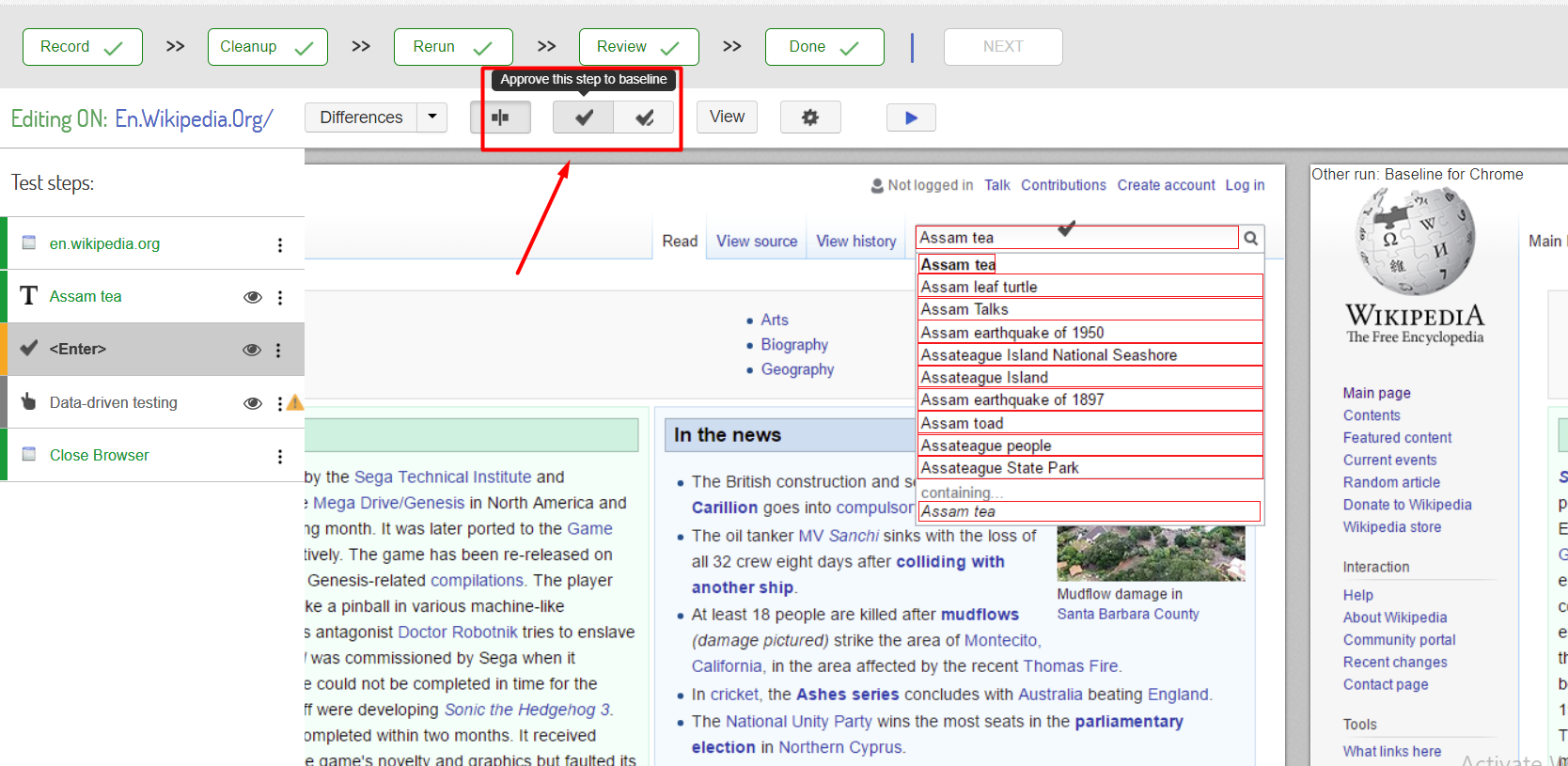 You can also visit the Release History page to check what's new and what has been improved in your current Screenster version.