JIRA Integration
If you have differences or an error in your Screenster test, you can create a ticket in your JIRA account directly from the run page. To do that, open the step you want to document in JIRA (this can be any step which is not "green") and you'll see the "Create Issue" button there.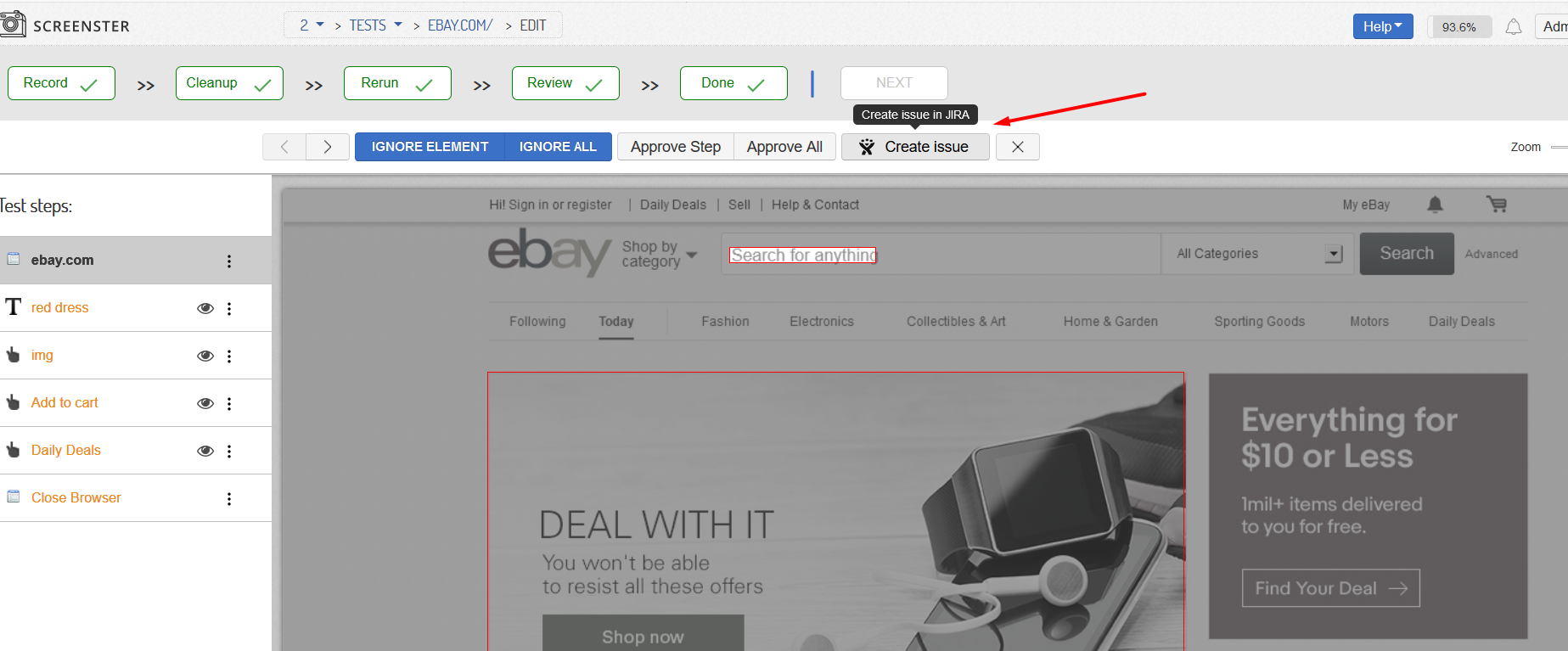 In order to use this feature, you'll need to connect to your JIRA account first. When you click on the button for the first time, Screenster will allow you to specify the URL of your JIRA account and to provide your JIRA credentials. The account URL can be changed on the Portal afterwards.

After you've connected your JIRA account successfully, you can create a ticket for your Screenster test execution result, specifying a project and an issue type for it.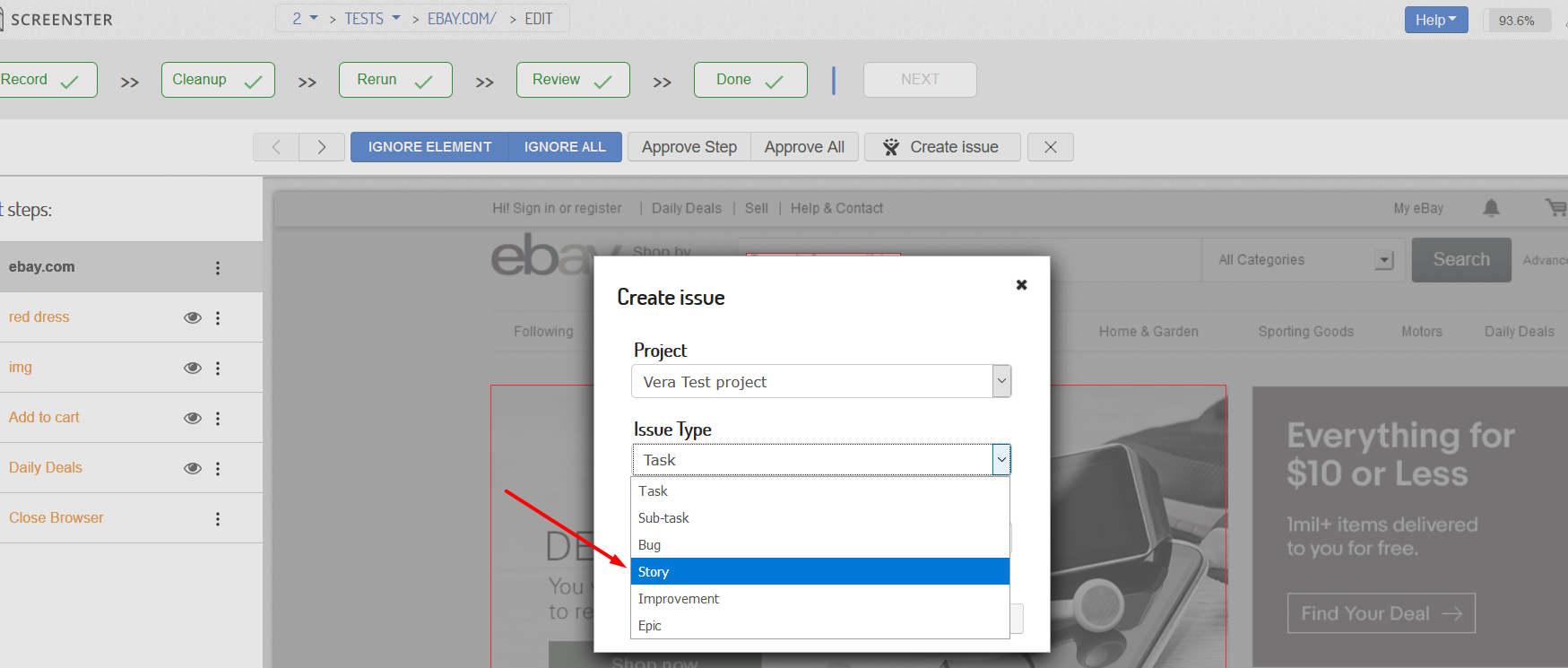 You can also visit the Release History page to check what's new and what has been improved in your current Screenster version.